On-Site Training Nationwide
Crane Training School
All Purpose Crane Training School offers professional crane operator training courses and certification programs. Our two to three-day prep class will help crane operators pass the required written test. Our trainers are knowledgeable and experienced crane operators. Operators must pass a core exam and a specialty exam.
Our crane training school helps individuals and employers through the crane operator certification process. Our one-stop shop makes it more convenient for businesses and individuals.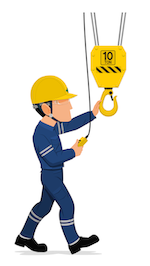 Our Training Locations
We offer two to three-day prep classes that will help mobile crane operators pass the required written test. We offer onsite in-house training for operators with no experience and with experience. Our experienced trainers are knowledgeable crane trainers you can count on.
More Crane Services
Our onsite in-house training centers can be customized to your particular requirements if not more with additional information pertaining to the latest OSHA standards and regulations. Request a free quote today from our crane training school. Contact us for more information at (888) 501-1355.